Officers
Hank Massey
Chair
Hank Massey practiced corporate law in San Francisco from 1968 until 1982, before joining Wilson Sonsini Goodrich & Rosati in 1982, where he practiced for 27 years. Hank represented private and public companies in all aspects of their corporate and securities legal issues, including venture capital, mergers and acquisitions, public offerings and governance and compliance.
Hank graduated from Cornell University and, following a four-year tour as an officer in the U.S. Navy, attended Cornell Law School. During the course of his career he has attended numerous board meetings as counsel and has served on the boards of two public companies. He served as a director with the San Jose Symphony for several years and as a director of the Fremont Hills Country Club in Los Altos Hills. He is an active benefactor of the Eastside College Preparatory School in East Palo Alto, having sponsored four students.
Rick Stern
Vice Chair
Rick Stern founded Palo Alto-based Stern Mortgage Company in 1982 and retired from it in 2010. His educational background includes a B.S. in Marketing from Bradley University and a degree in Hotel, Motel, and Restaurant Management from the University of Nevada-Las Vegas. In 2010, Rick and Stern Mortgage received the "Outstanding Business" Tall Tree Award by the Palo Alto Chamber of Commerce in honor of the company's commitment to a "community-minded business ethic that serves to enhance the richness of Palo Alto." Rick has contributed many hours of volunteer work to local organizations including serving as president of the Kiwanis Club of Palo Alto, chair of the YMCA board of managers and chair of the board of the Palo Alto Chamber of Commerce. Rick has served as a driver for Avenidas' Door to Door program since 2013.
Barbara Carlitz
Secretary
Since the 1970s, Barbara Carlitz has served on seven boards, chairing six of them, all while running her own architectural-design business and raising a family solo. She served on her first board for 10 years and chaired it in 1985. That ultimately segued into serving on the boards and chairing the Senior Day Health Program for six years and Avenidas for four years, joining the Woman's Club of Palo Alto board, and then to serving on and chairing the boards of Palo Alto Community Child Care, Palo Alto Community Fund and Environmental Volunteers. She is a 2015 Lifetimes of Achievement honoree.
Larry Klein
Treasurer
From 1967 to 2018, Larry Klein practiced law in the Palo Alto area. He was a named shareholder in the Palo Alto firm of Ritchey Fisher Whitman and Klein from 1967 to 2005 when the firm was acquired by the national law firm of Dorsey and Whitney. He was of counsel to Dorsey until 2009 when he joined the Thoits law firm, where he remained as an of counsel until his retirement in 2018.
A graduate of Cornell University (B.A. in Economics) and Harvard Law School ( J.D., Magna Cum Laude), Larry's early legal career focused on taxation and then expanded to handling corporate, estate planning and trust administration matters. He has been actively involved in the local community, having served on the Palo Alto City Council from 1981 to 1990 and then again from 2006 to 2015, including three stints as Mayor (1984-85, 1989 and 2008). He is also a former Board Chair of Avenidas.
Directors
Barbara Krimsky Binder
Director
Barbara Krimsky Binder is a Certified Financial Planner™ practitioner and the founder of BKB Financial Advisors, a fee-only investment advisory firm. Barbara provides customized and objective financial planning services, and her clientele includes many older adults. Barbara is a frequent speaker at the Avenidas Financial and Housing Conferences and has led several workshops at Avenidas on tax planning, estate planning and charitable giving. An active and thoughtful long-distance provider of support and frequent visitor to her 91-year old mother on the east coast, Barbara is very engaged with the mission of Avenidas. Barbara joined the Board of Avenidas in 2013 and recently completed a two-year term as Board Chair.
Loren Brown
Director
Loren Brown is a 42-year construction industry veteran and President of Vance Brown, Inc. Loren is serving his fourth term on the Avenidas Board and is on the Investment and Finance Committees. He has served on the board of several non-profit organizations including the East Palo Alto Senior Center, Palo Alto Community Fund, Castilleja School, Community Skating, Inc., and Addison Elementary School PTA. Loren currently serves on the boards of Reaching and Inspiring Success through Education (RISE) and a non-profit family foundation, as well as on the Stanford Construction Institute's Advisory Committee.
Jeremy Burns
Director
Jeremy Burns is the co-founder of Burns Loew, a professional law corporation in Mountain View. Prior to the launch of the firm in 2011, he worked for several well-known local law firms including Carr, McClellan, Quinn Emanuel, and KPMG. He is a graduate of UC Berkeley School of Law. Since starting his firm, Jeremy has successfully handled many diverse legal cases, including estate and trust litigation, personal injury, contract disputes involving technology companies, and employment law matters. Outside of work, he is the primary family caregiver for his 85-year-old father, who resides at PA Commons and is an active member of Avenidas. Jeremy also assists his aunt (a Palo Alto resident) in caring for his 93-year-old maternal grandmother in Los Altos. All of this on top of being a devoted husband to his wife and the father to two young active children at home.
Hui (Debra) Cen
Director
Hui (Debra) Cen is a co-founder and President of WizChinese, a 501(c)(3) non-profit organization devoted to helping Chinese immigrants to integrate into local communities. She is also the founder and President of Impact GoGo, a startup providing a philanthropic marketplace called inKynd.com to connect donor, buyer, causes and nonprofits. She came to the US from China more than 30 years ago to pursue her doctorate study and devoted her first 12 years in US to biomedical research. In 1998, Debra became an entrepreneur and since co-founded several biomedical research reagent companies. Among them, SABiosciences became successful and was acquired by Qiagen.
Debra retired from her biotech career in 2012 and reinvented herself to become a social entrepreneur. In 2013, she co-founded Palo Alto Chinese Parents' Club and later a non-profit organization, WizChinese. Since then, she has been tirelessly working on connecting Chinese immigrants with the greater communities and facilitates integration of Chinese immigrants into US society.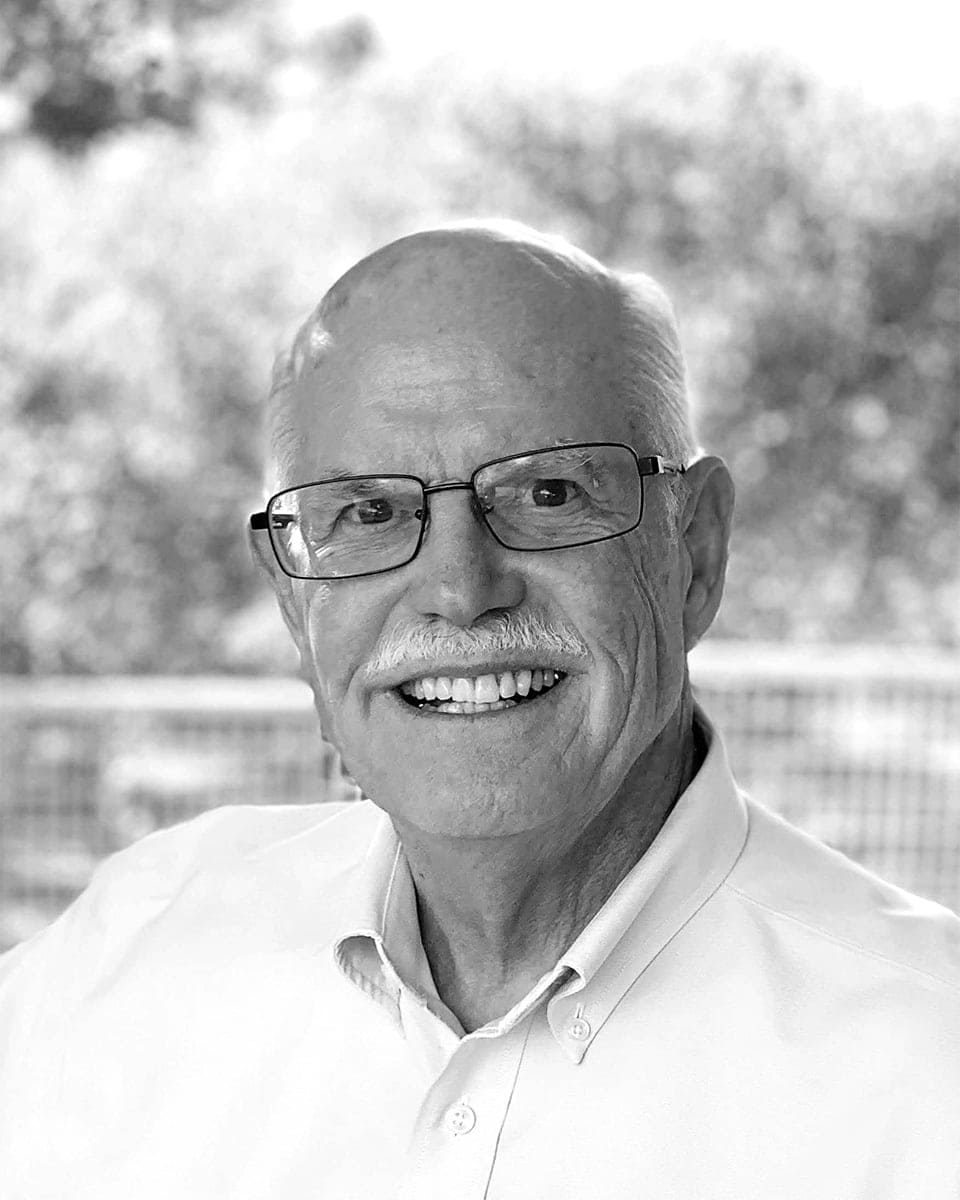 Terry Clark
Director
Terry retired after two careers. For the first 20 years, Terry worked in High Tech and consulting. Terry helped firms develop new products and implement strategic planning systems. Terry then founded a lighting firm, Finelite, Inc. Over 27 years, Finelite grew to become one of the most successful independent lighting firms in North America. Legrand purchased Finelite in 2017.
Terry has an engineering degree from the University of Michigan and an MBA from Harvard. He has been awarded over 20 patents and participated in symposiums on Light and Human Health, and Light and the Aging Population.
Terry and his wife, Anne, live in Palo Alto and have 3 children and 6 grandchildren. Terry enjoys a variety of sports, especially cycling, as well as gardening.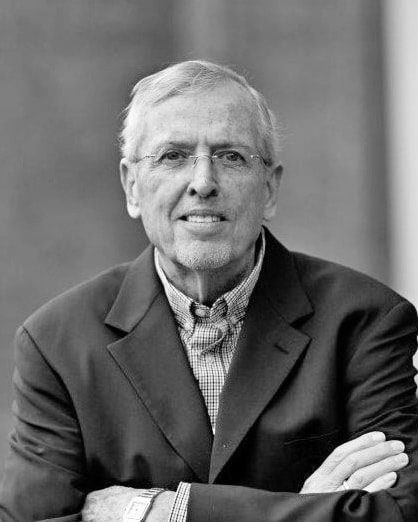 John C. Couch
Director
John is retired after 56 years of general management experience in the investment management, real estate development, agribusiness, ocean transportation, and shipbuilding industries. For the past 20 years he has been associated with C.M. Capital Corporation in Palo Alto and Hong Kong, a private investment company where he served as President and CEO before retiring in 2011. He remains on the company's Board where he serves as its non-executive Vice Chairman.
John has served on the Boards of the University Hawaii Foundation, Aloha United Way, The Bishop Museum, the Boy Scouts, the Business Roundtable, and The Maui Economic Development Board, among others. He is currently an Advisor to the University of Michigan's College of Engineering and is a Trustee and Chairman of the Investment Committee of Webb Institute, a private engineering college in New York. He has also served on the Avenidas Village Advisory Committee and on the Avenidas Finance Committee.
John earned undergraduate and graduate degrees in Engineering from Michigan and a Master's degree from Stanford's Graduate School of Business.
Michael Couch
Director
During a 55-year Real Estate career Mike served as CEO of Sutter Hill Ltd, Bren Properties, M & T Properties, Couch Properties and currently Couch Investments.
His extensive nonprofit board experience spans 85 years of services. His board services include 14 organizations; he served as Board Chair on 10 of them. The organizations include Palo Alto Rotary, Channing House, Avenidas, YMCA Mid-Peninsula, East Palo Alto YMCA, YMCA of Silicon Valley, Mountain View Chamber of Commerce, Mountain View Day Workers Center, Big Brothers and Big Sisters of the Peninsula, California Business Properties, Universitry of Oregon Foundation and Investments Committee, UO Alumni Association and Executive Committee, University Oregon CAS Advisory Board, Santa Clara University Business School Real Estate Advisory Board.
Mike lives Los Altos Hills and has been married to his wife Jean over 50 years. They have two grown children and four grandchildren.
Chris Douvos
Director
Chris Douvos founded Ahoy Capital in 2018 to build an intentionally right-sized firm that could pursue investment excellence while prizing a spirit of partnership with all its constituencies. A pioneering investor in the micro-VC movement, Chris has been a fixture in venture capital for nearly two decades. Prior to Ahoy Capital, Chris spearheaded investment efforts at Venture Investment Associates, and The Investment Fund for Foundations. He learned the craft of illiquid investing at Princeton University's endowment. Chris earned his B.A. with Distinction from Yale College in 1994 and an M.B.A. from Yale School of Management in 2001.
Bill Friedman
Director
Bill Friedman was trained as a lawyer, spent some time with the SEC, then as General Counsel to ROLM Corporation before going into management running Western U.S. operations for five years. Bill served on the board of Castilleja School for 15 years, chairing the Development Committee for 12 years and the Trustee and Governance Committee for two years. He was also on the Board of the International School of the Peninsula and on the Board of Stanbridge Academy. He is serving his third term on the Avenidas board. Bill is President of NetFlow Logic Corporation, a cybersecurity company.
Julie Yu Lau
Director
Julie Yu Lau has been marketing real estate in California associated with Coldwell Banker since 1989. She is committed as a full-time professional to her career in real estate and loves what she does. Julie serves her clients with honesty, integrity, knowledge and enthusiasm. It is her goal to make each transaction as enjoyable as possible and to approach all problems solving with competence and creativity so to ultimately provide her clients with the best possible service to their fullest satisfaction. Julie has a BS degree in Accounting from Indiana State University and an MBA with a concentration in Finance from Notre Dame de Namur University.
Kathy Layendecker
Director
Kathy Layendecker serves Castilleja as Chief Financial and Operating Officer and member of the Leadership Team. She previously served as the Head of School at Shattuck-St. Mary's School, an independent boarding/day school in Minnesota, where she has been instrumental in leading the development of a new master campus plan, launching the Engineering Center of Excellence Program, and overseeing the growth of innovative pedagogies such as blended learning and design thinking. Prior to Shattuck, she worked at Oregon Episcopal School in Portland, OR, for seven years as the CFO and Interim Head of School. Before focusing on schools, she spent a number of years in the private sector as a CFO. She received her BA from Stanford University and MBA from Yale.
Margo Rich Ogus
Director
Margo Rich Ogus is an economic consultant and expert witness, through her company, Economic Solutions, Inc.  She is a graduate of Cornell and Stanford Universities and a long-time resident of Palo Alto.  She has served on the board, and as chair, of Palo Alto Community Child Care and other local organizations.
Mike Rantz
Director
Mike Rantz was responsible for Global Government Bond Trading at Goldman Sachs & Co. in London from 1995 to his retirement in 1999. During this time, Mr. Rantz was the Founding Chairman of Brokertec Global LLC, an electronic inter-dealer broker in the government bond markets. Prior to that, Mr. Rantz was responsible for the Goldman Sachs & Co. United States Government Primary Dealership based out of New York. Mr. Rantz joined Goldman Sachs in 1983 and became a Partner in 1992. In addition, he was responsible for Municipal Bond Sales, Trading and Underwriting from 1991 to 1993.
Mr. Rantz currently serves on the Investment Committee of Castilleja School. He previously served on the Cornell University College of Arts and Sciences Advisory Council from 2000 to 2008 and the Cornell University Council from 2002 to 2008. Mr. Rantz was a member of the Board of Trustees of the International Center for the Disabled in New York City where he was a member of the Finance and Audit Committees from 2003 to 2008, the Board of Trustees of the Phillips Brooks School in Menlo Park, where he was Chairman of the Finance and Investment Committees and a member of the Executive, Audit, and Development Committees from 2007 to 2012. Mr. Rantz holds a B.A. from Cornell University and an M.B.A. from the University of Chicago.
Linda Dariki Shortliffe
Director
Linda Dariki Shortliffe is the Stanley McCormick Professor Emerita at Stanford University. She is past Chair of the Department of Urology at Stanford and served as the President and Trustee of the American Board of Urology, as a Hewlett Foundation Fellow at the Radcliffe Institute for Advanced Study, and a Stanford Clayman Faculty Fellow. She was on multiple National Institutes of Health (NIH) committees and chaired the NIH Strategic Plan for Research on Bladder Disease that guided bladder national research and funding for over a decade.
Dr. Shortliffe has been on the board and advisory councils of for-profit and nonprofit national organizations, including Vivus, Bayer, Dornier, MedShare.org, American Board of Urology, and California Council on Science & Technology (CCST). 
As a baby boomer and long-term resident of Palo Alto, she cares for aging parents at Channing House and 2 granddaughters.  She has an AB from Harvard University, MD from Stanford University, and received her urological training at Stanford University. 
Jerome B. Spector
Director
Jerome B. Spector is a certified public accountant and personal financial specialist who was in general practice for fifty years. He was a Commissioner of The California Board of Legal Specialization Estate Planning, Trust, & Probate Law from 2012-2019. He now only consults in the area of estate and trust planning. Over the years, he has taught classes for charitable organizations, various CPA firms, law firms, and The California Society of CPAs and the California Bar Association.
Over the years, Mr. Spector has served as board member for various not for profit organizations. He is now in his seventh year as a Board Member of Avenidas and is Co-President of  the Men's Club of Congregation Beth Am and on the Board of that Organization.
Ellen Turbow
Director
Ellen Turbow is a retired estate planning attorney and former partner in the Palo Alto law firm of Ritchey Fisher Whitman and Klein. She graduated from Stanford University with a B.A. in English and an M.A. in Teaching. After teaching English at the high school level and serving as an administrator in the Federal Poverty Program, she studied law and graduated with a J.D. from Santa Clara University. While practicing law and raising two sons, one of whom had special needs, she nevertheless recognized the importance of community engagement, with an emphasis on children with disabilities and environmental protection.
Her community service has included board membership and chairmanship of the Environmental Volunteers and the Palo Alto Community Fund; board membership of Abilities United and the Children's Health Council; Capital Campaign Committees for Abilities United and the Environmental Volunteers; the Public Issues Committee of Jewish Family and Children's Services; and membership on various advisory boards. She is a 2019 Lifetimes of Achievement honoree.